issuu.com
/
stevebrobinson56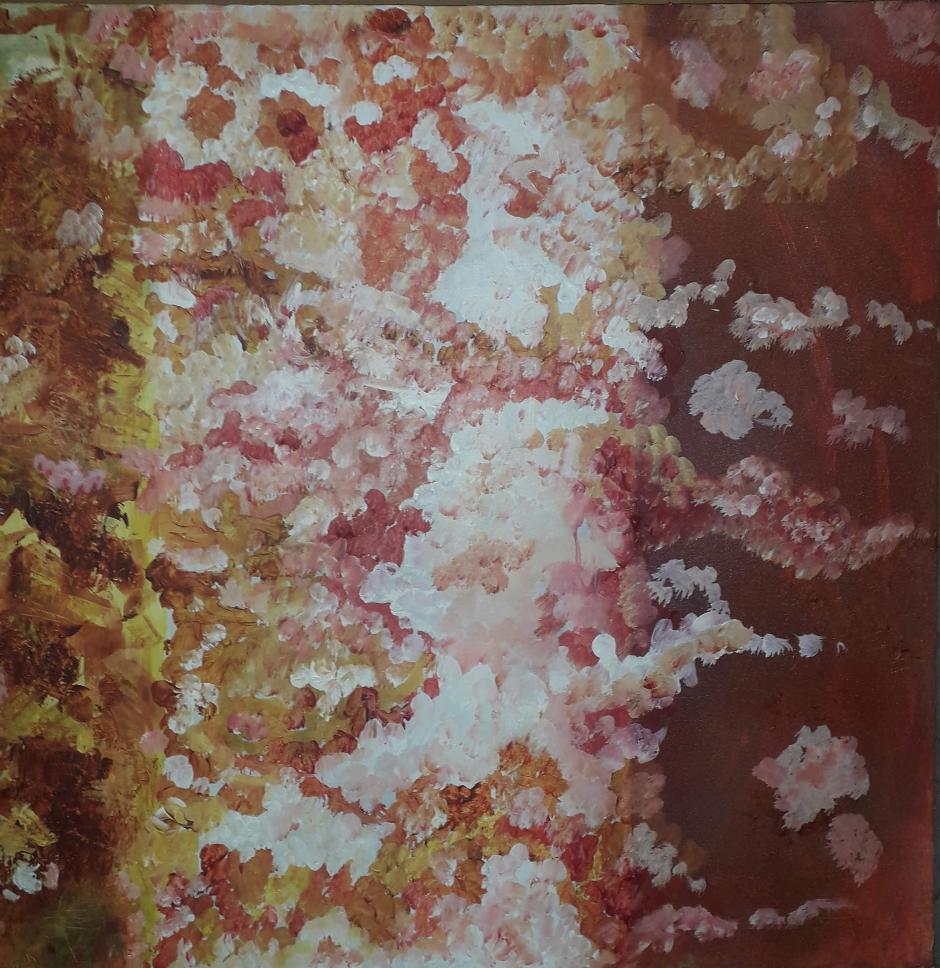 Introduction
Steve gained an honours degree in fine art from DeMontfort University, graduating in 2008 as a mature student, and was offered a place on that University's Masters Programme, which he had to turn down due to finance issues.He now works from his home studio , affectionately refered to as the S.I.G. (Studio In the Garden).
He has had works exhibited in Andalucía, Sweden and the UK. In 2013 one of his works (Number 5) was voted into the top 50 of Britains Got Artists, and another piece, Y2K13/12 won the only award on offer at Windows On, Leicester, in 2012.
Approach;
Originally his works were highly figurative,often tagged as 'figurative expressionism', and were informed by his interest in myths, legends, and the clothing gender trap.
However, at this time, his works are becoming more abstract, more pop art influenced, and revealing his fascination with circles and repetition.
Add to this his fun with digital art, produced via his smart phone (currently, but planning on increasing his digital capacity in the near future) and one can see how creative an artist he is.
Ultimately, he believes that art should always make ones eyes feel nice!
At this time, due to corona virus pandemic, any plans Steve had for exhibition and 'open studio'/'gallery in the garden' are of course on hold until the government declares "all clear".
To purchase any works please contact Steve via the contact page of this website.


all images copyright the artist, Steve B.Robinson, for perpetuity